Jiyugaoka's new tea cafe, where customers can enjoy tea from around the world. "THREE TEA CAFE TRAINCHI JIYUGAOKA STORE" opens in November.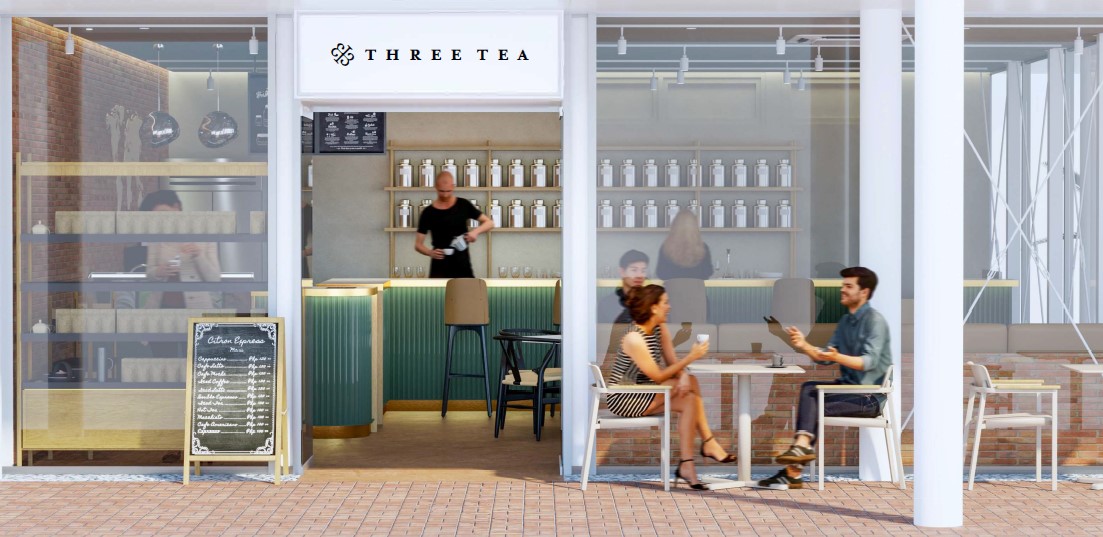 ■The birth of a new authentic, borderless cafe founded on the concept of "bringing the charm of tea to everyone."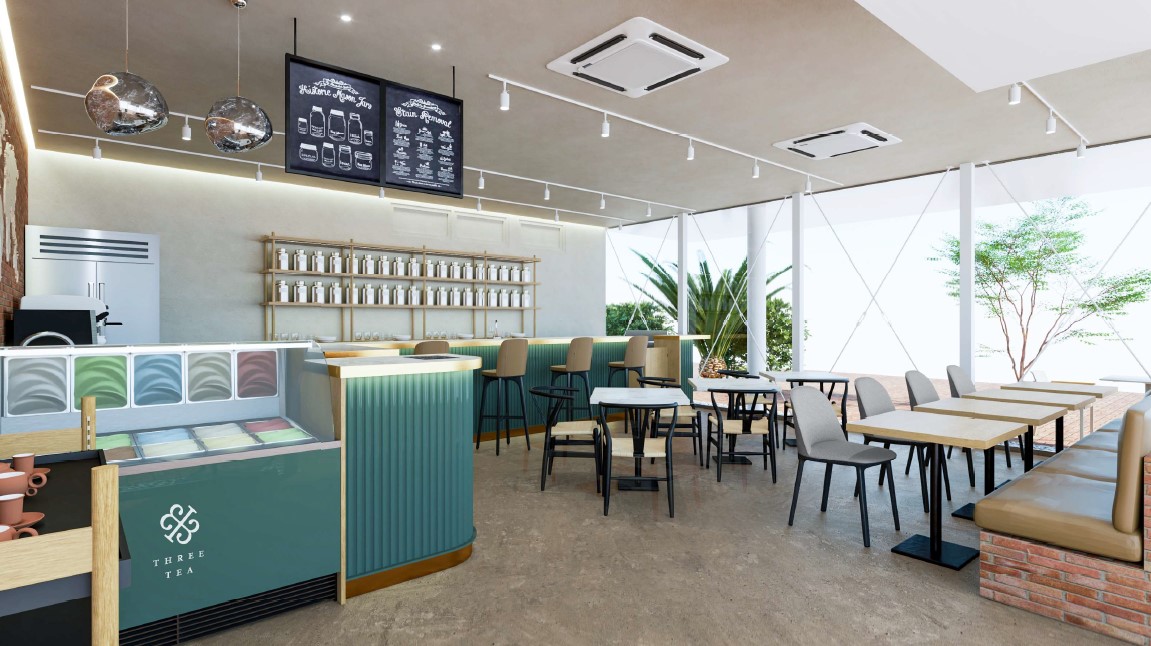 At THREE TEA CAFE, we want our customers to discover the wonder of the three teas of the world, green teas, oolong teas and black teas. These teas can suit each person's lifestyle, without requiring previous knowledge or special drinking styles.
To offer our customers the opportunity to enjoy authentic teas, we are opening our new "THREE TEA CAFE TRAINCHI JIYUGAOKA STORE" in November. We provide authentic and borderless menus, services and a space in line with our concept of "bringing the charm of tea to everyone." Tea lovers and those unfamiliar to tea can both enjoy and grow accustomed to drinking tea from a variety of viewpoints. This is thanks to our expertly-selected authentic world teas. We want our customers to experience the depth of tea by appreciating the culture and uniqueness of each variety and by mixing, matching and comparing.
Along with the opening of the tea cafe, we have revamped the THREE TEA logo.
We took the "3" from the THREE TEA brand name to use as the main motif, and symmetrically combined it with the capital "T" to create a simple and impactful form for our concept. The three "Taiken" (experiences) of the THREE TEA CAFE are incorporated into the main motif concept. These are, "experience teas beginning with green, oolong and black teas, "learn about experiences, knowledge and methods" and "enjoy the taste, smell and look."
Stay tuned for the opening of the THREE TEA CAFE this Fall!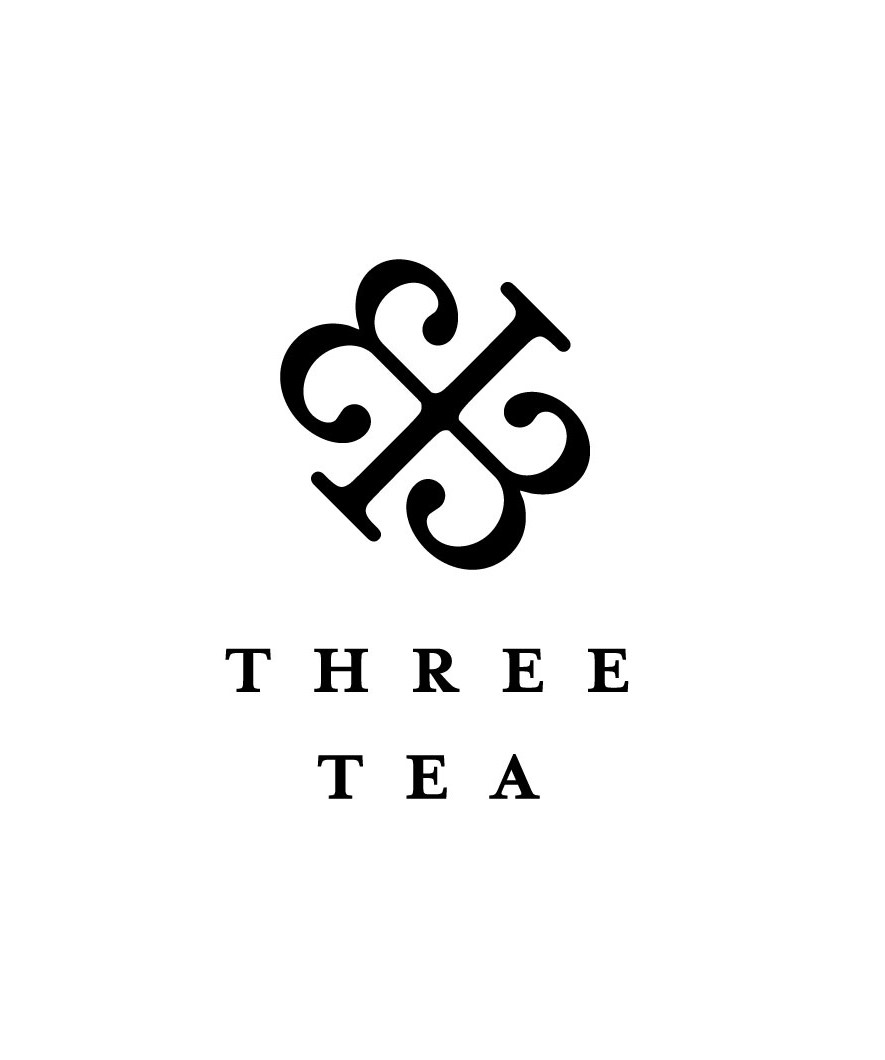 Our menu offers each customer a way to enjoy authentic teas.
We offer over 30 varieties of carefully selected tea leaves consisting of green, oolong and black to suit your taste and aroma preferences. In addition, customers who want to experience the depth and taste variations of our expansive lineup can choose from taster comparison combinations, desserts made using tea leaves, and food combinations to accompany tea beverages, among others. They can indulge in authentic tea either inside the store or via take-out.
We are also putting together a menu which will allow customers to enjoy tea even more. We will announce this at a later date.

Eat-in Menu (selected items)
Choose from over30varieties of pot-served tea
Choose from over 30 varieties of green, oolong and black teas. We offer drinks prepared with suitable tea utensils and containers. Customers can enjoy the differences and changes in taste and aroma that come from repeated roasting.
Taster comparison combination for experiencing the wonder of tea while making new discoveries.
The taster comparison combination, with three varieties of tea, allows the customer to sample the differences between tea types, fermentation and production methods. While searching for a brew that suits your palate, you can experience the depths of tea. We plan to change the contents of our tea-type combinations each season for customers to drink and compare.
Taste the tea leaves of tea ice cream
By using a lavish quantity of high-quality tea leaves, this ice cream lets you taste the natural charm of the leaves. This special sweet — combining rich flavors of fruits and milk with the aromas of tea — is only available at THREE TEA CAFE.
Store Outline|THREE TEA CAFE TRAINCHI JIYUGAOKA
Opening Date: Scheduled for November, 2022.※ Opening date may be subject to change.
Address: Trainchi Jiyugaoka, 5-42-3 Okusawa, Setagaya-ku, Tokyo 158-0083
Access: The store is a 2-minute walk from Jiyugaoka Station's South Exit on the Tokyu Toyoko Line/Oimachi Line.
Operating Hours: 10:00 – 19:00
Regular Closed Dates: Irregular Closed Dates ※In accordance with the Trainchi Jiyugaoka Facility
https://threetea.com/