Grand Opening of the "THREE TEA CAFE TRAINCHI JIYUGAOKA STORE" on November 2nd (Wed).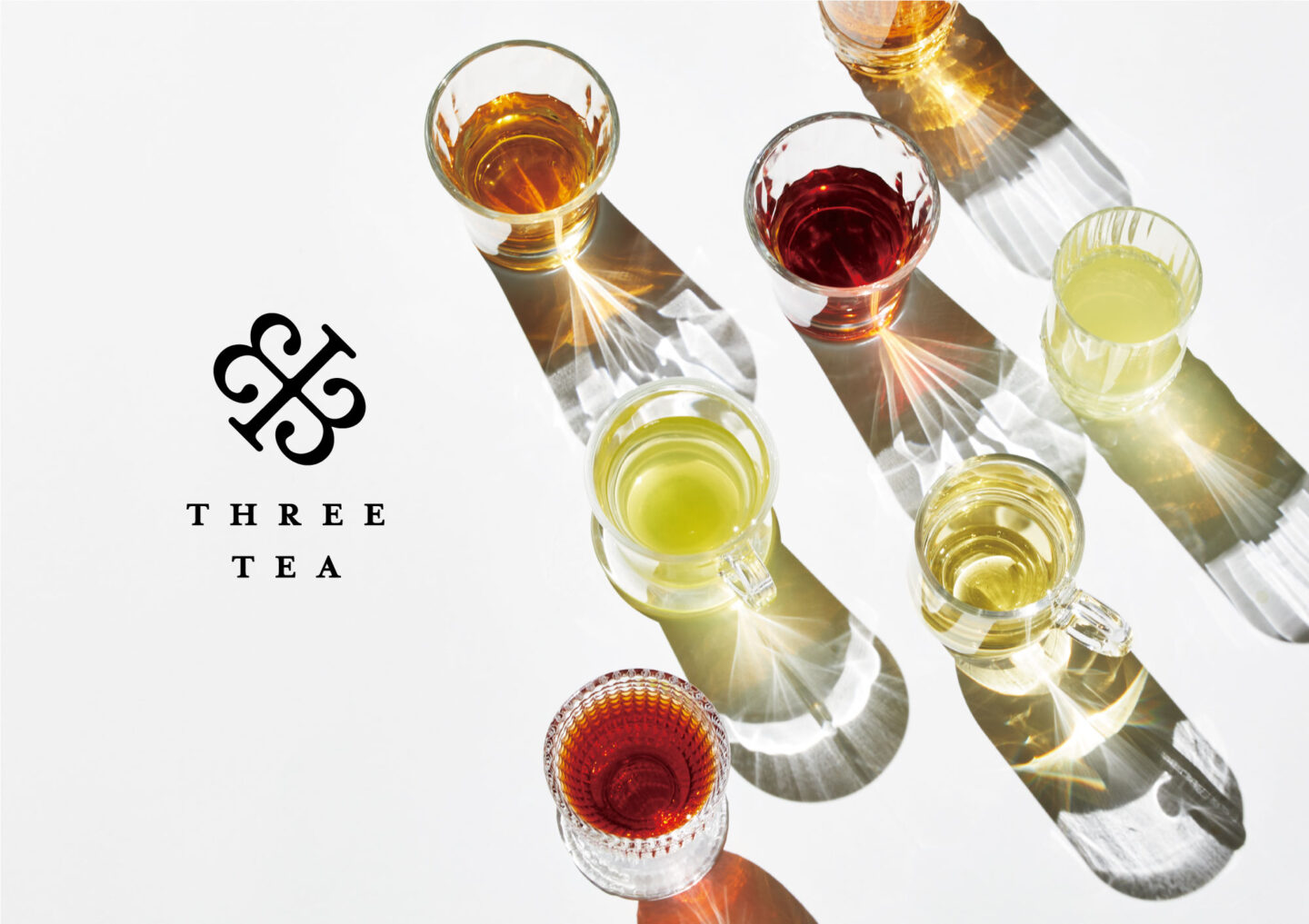 On November 2nd (Wed), 2022, we will host the official inauguration of the "THREE TEA CAFE TRAINCHI JIYUGAOKA STORE." The shop was established as a genuine international tea cafe with the mission of "sharing the charm of tea to everyone." Our guests may enjoy the delight of tasting and comparing teas while savoring tea gelato and unique meal pairings in a range of various ways thanks to the 35 different types of tea we provide from around the world.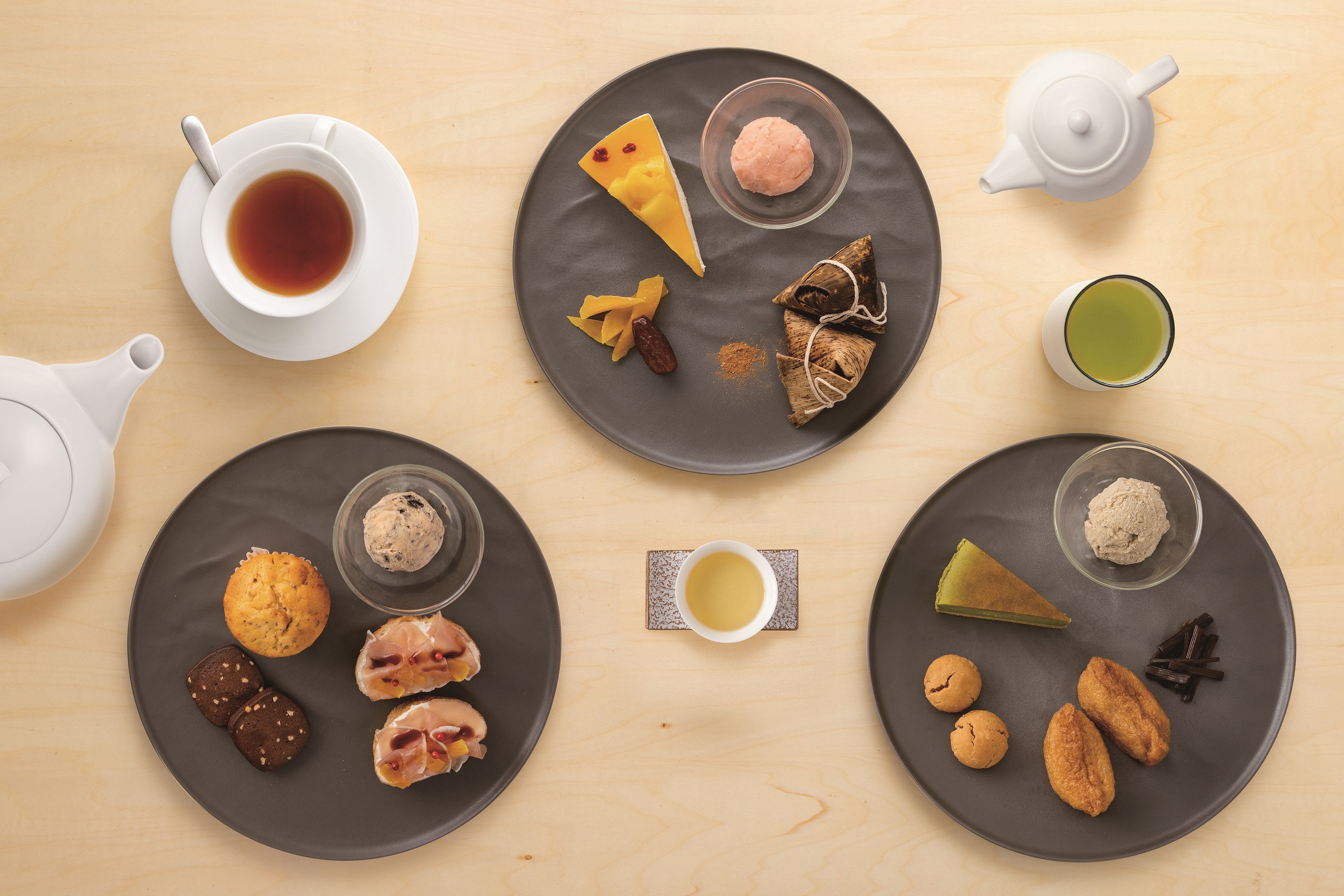 As part of our mission to "help people experience the miracle of tea," THREE TEA CAFE offers a wide selection of authentic green, blue, and black teas from across the globe. On the first level of the freshly refurbished and reopened "Trainchi Jiyugaoka," a commercial building next to Jiyugaoka Station's Oimachi Line, we are launching a new store.
In keeping with the theme "authentic and borderless," we are offering our customers authentic teas hand-picked by experts in the styles of tea variants and forms that differ from established knowledge and drinking methods. The space we have created in our bright, open cafe will leave you feeling refreshed. Relax and spend some time raising your spirits while experiencing new things.
THREE TEA CAFE offers a familiar and enjoyable tea experience to both tea lovers and those with little experience. We are looking forward to your visit!

Store Outline|THREE TEA CAFE TRAINCHI JIYUGAOKA
| | |
| --- | --- |
| Opening Date | 10am, Wednesday, November 2nd, 2022 |
| Access | The Tokyu Toyoko Line/Oimachi Line's Jiyugaoka Station's South Exit is a two minutes' walk from the shop. |
| Operating Hours | 10:00 – 19:00 |
| Scheduled Closed Dates | Non-scheduled  *In accordance with the Trainchi Jiyugaoka facility's schedule |
| Address | Trainchi Jiyugaoka, 5-42-3 Okusawa, Setagaya-ku, Tokyo 158-0083 |
| Telephone | 03-6459-7517 |
| HP | https://threetea.com/ |
Visit the official website to learn more about Trainchi Jiyugaoka. (https://www.trainchi.com/)
Over 35 different types of tea from around the world, including green, blue, and black teas that have been carefully chosen by professionals.
High-quality tea leaves are hand-selected by tea connoisseurs from all around the world. You may choose your beverage from a selection of more than 35 different herbal and blended tea variants in addition to more than 10 different types of green, blue, and black teas. Every taste and mood may be accommodated by our selection of teas.
When it comes to dining in, you will like our tea served from a pot. Additionally, we provide a huge variety of food options. These pairings include treats to go with teas and taster flights that let you sample and contrast the flavor and aroma of three different teas based on a theme. Authentic tea flavors are also available from our large take-out menu. Each customer may have a tea experience with us that fits their lifestyle, thanks to our tea services.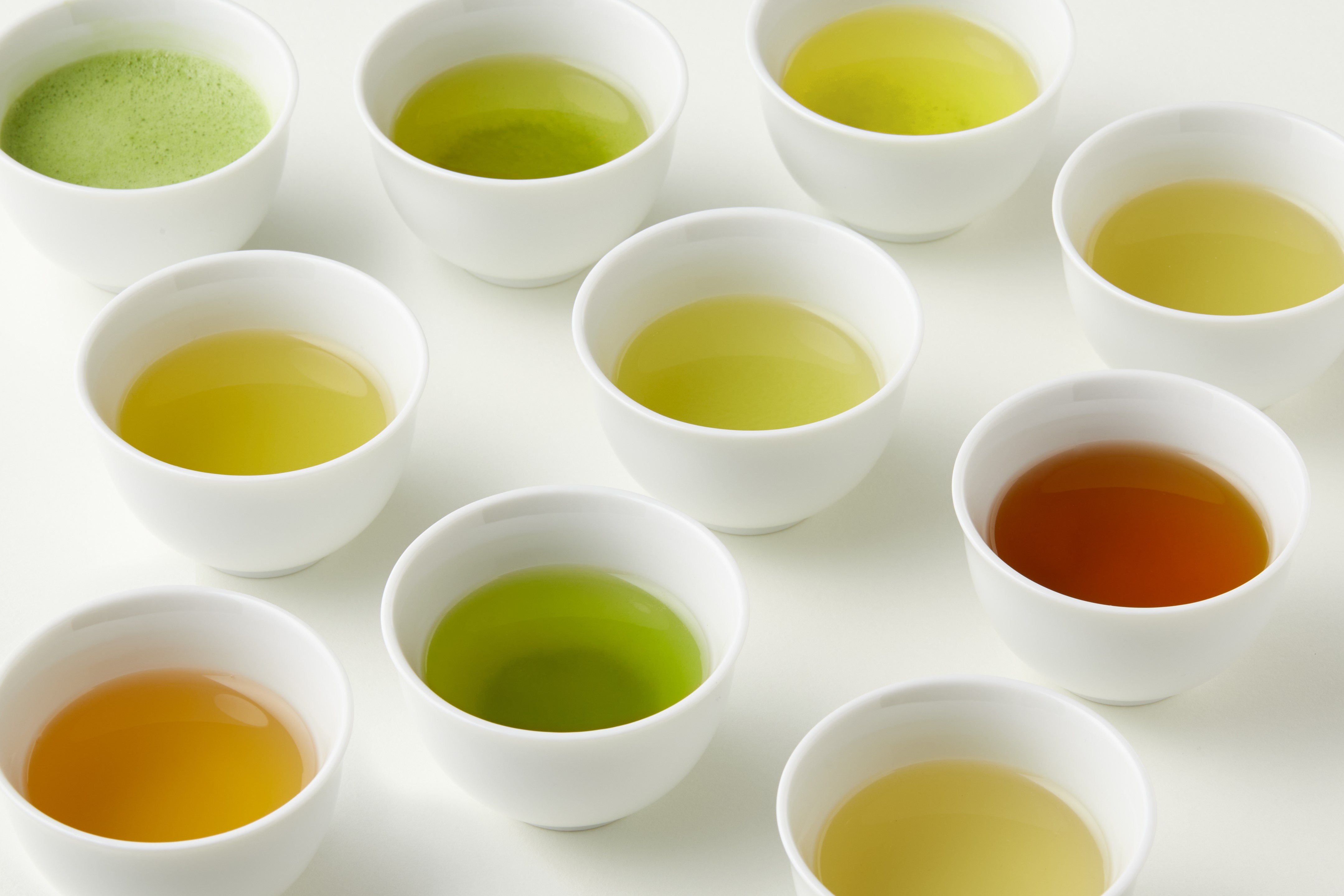 Menu (part of section)
Tasting Flight
¥1,200~¥1,500
Selected Food Set
Drink+¥800
Pot-served Tea
650~¥2,000each
Tea gelato with a flavor generated by a lavish amount of carefully selected tea leaves.
For the tea gelato, tea experts carefully extract the tea from hand-selected tea leaves from around the world, bringing out the original aroma and flavor. We combine a variety of tea leaves with thick Aso Jersey Milk and other carefully selected ingredients. Our tea sweets are unique items served only at the THREE TEA CAFE. We currently offer seven flavors including thick matcha from Yame, Darjeeling tea, and Strawberry Oriental Beauty Tea. In addition to these, we are also planning to release limited-edition flavors to suit each season at a later date. Enjoy one of these treats with a hot cup of tea inside the cafe.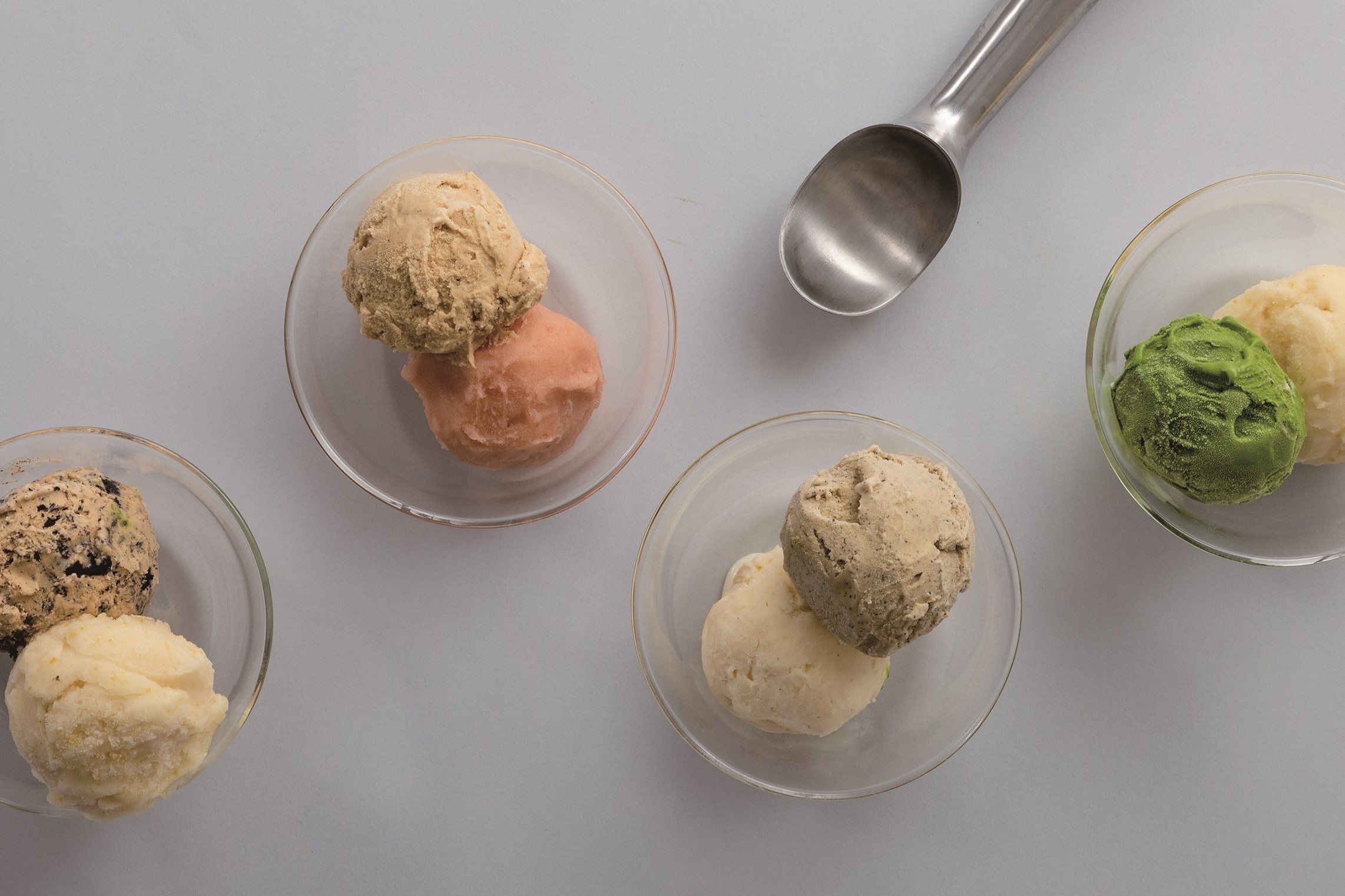 Cookies and Earl Gray
Guri Roasted Green Tea
Thick Yame Matcha
Strawberry Oriental Beauty Tea
Darjeeling Tea
Yuzu Jasmine Tea
Jersey Milk
Tea Gelato Set
Drink+¥550
Take-out
Tea gelato-double
¥640 each
Our tea-leaf retail service allows you to freely and easily select even small quantities of authentic teas from your home.
We sell tea leaves on our online store so that our customers can enjoy drinking tea from the Three Tea Cafe in their own homes. Our small 15g packets allow you to enjoy a small sample of highly-unique teas from around the globe. We also sell tea by volume and tea-related utensils only found at the THREE TEA CAFE TRAINCHI JIYUGAOKA STORE. In addition to being a great gift for yourself, they also make the perfect gift for loved ones, so that they can also enjoy tea-time at home.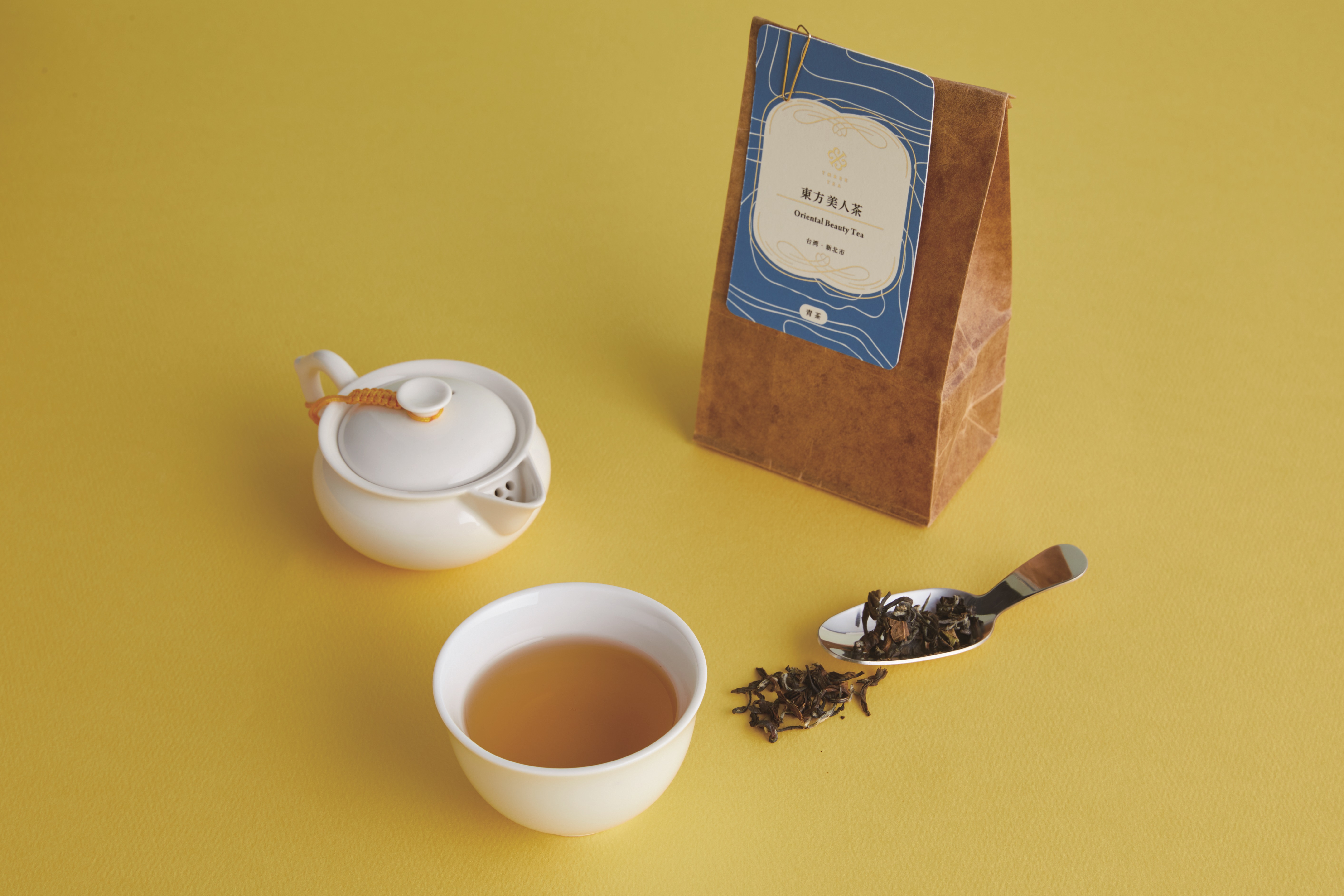 Taste and compare differently fermented Asian teas.
San Xia Bi Luo Chun, Four Season Spring Tea & Keemun each 15g
¥1,800
Oriental Beauty Tea 15g
¥900
*All listed prices include tax.
*Listed contents may be subject to change.