NEW Winter Season Limited-Period Items With a Spice Theme
THREE TEA CAFE will be offering three new spice-themed products for a limited period from December 6th (Tue), including the milk tea beverage "SPICED ASSAM CHAI".
Based on the theme "A Warm Winter With The Scent of Spices," this Winter, we are offering an Assam Chai Milk Tea made with generous amounts of 7 spices, Assam Chai Tea Gelato and thick Aso Jersey Milk, and Cheese Cake with Black Pepper. Whether you want to relax with a loved one or by yourself, these products will help you take a breather during the cold winter months.
Please feel free to drop by the THREE TEA CAFE and warm your cockles this Winter.
On sale: December 6th, 2022 (Tues) to mid-March, 2023
Retail Location: THREE TEA CAFE TRAINCHI JIYUGAOKA STORE

=======================
SPICED ASSAM CHAI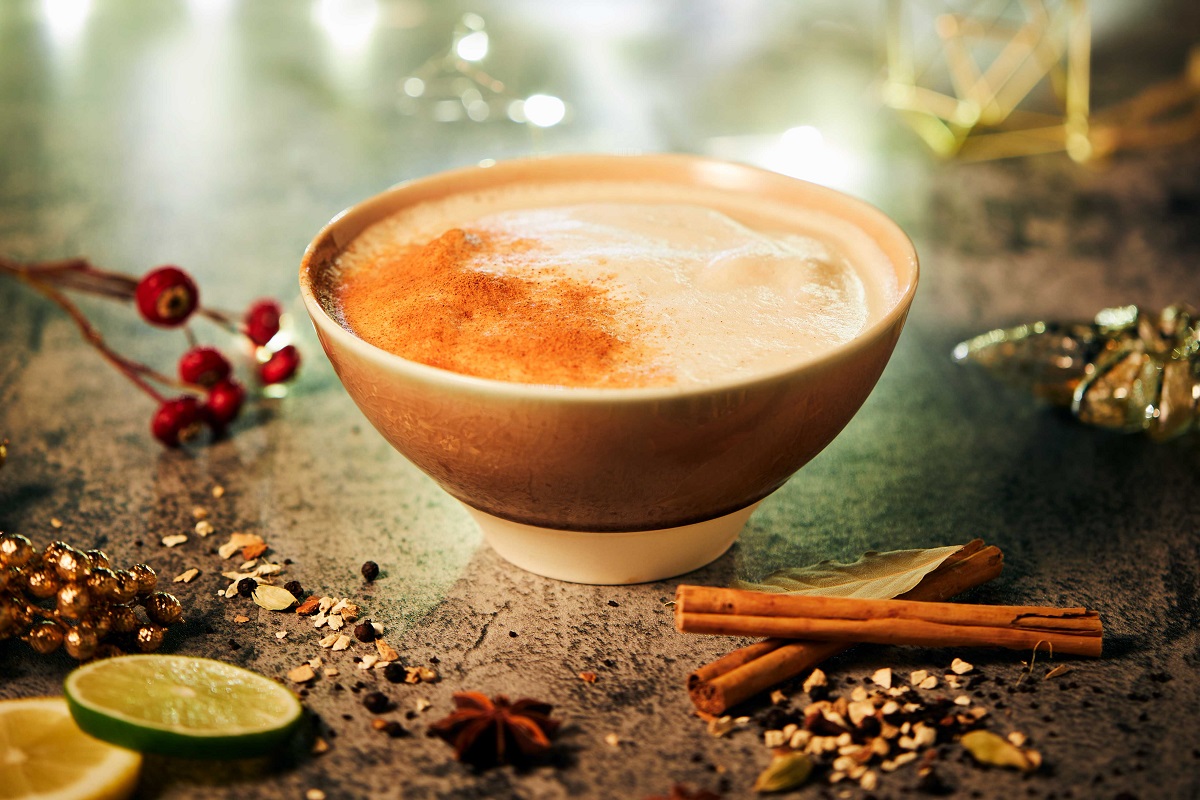 Made using a base of carefully-selected assam leaves and a luxurious blend of seven spices which include cinnamon and cardamon. Lemon and lime are boiled together and added to create a unique chai milk tea with a refreshing citrus fragrance. Customers can enjoy an ice tea with a spicy fragrance and a refreshing aftertaste when it the weather is warm, or have it hot to warm up when its cold.

"TEA GELATO ASSAM CHAI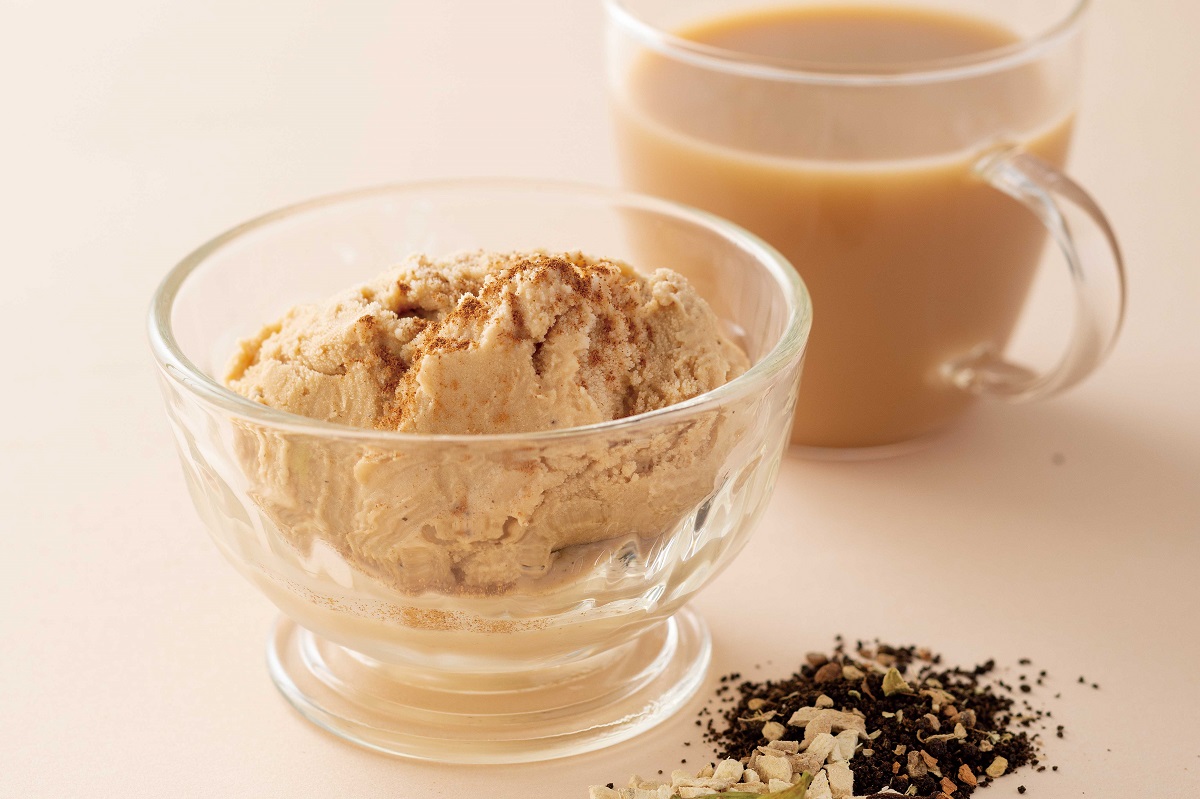 Tea Gelato made with deeply thick Assam Black Tea, a luxurious blend of spices and specially produced Aso Jersey Milk. The aroma of spices and mellow taste of the milk harmonize perfectly to create a gelato perfectly suited to cold winter days.

"Rich Cheese Cake With Black Pepper"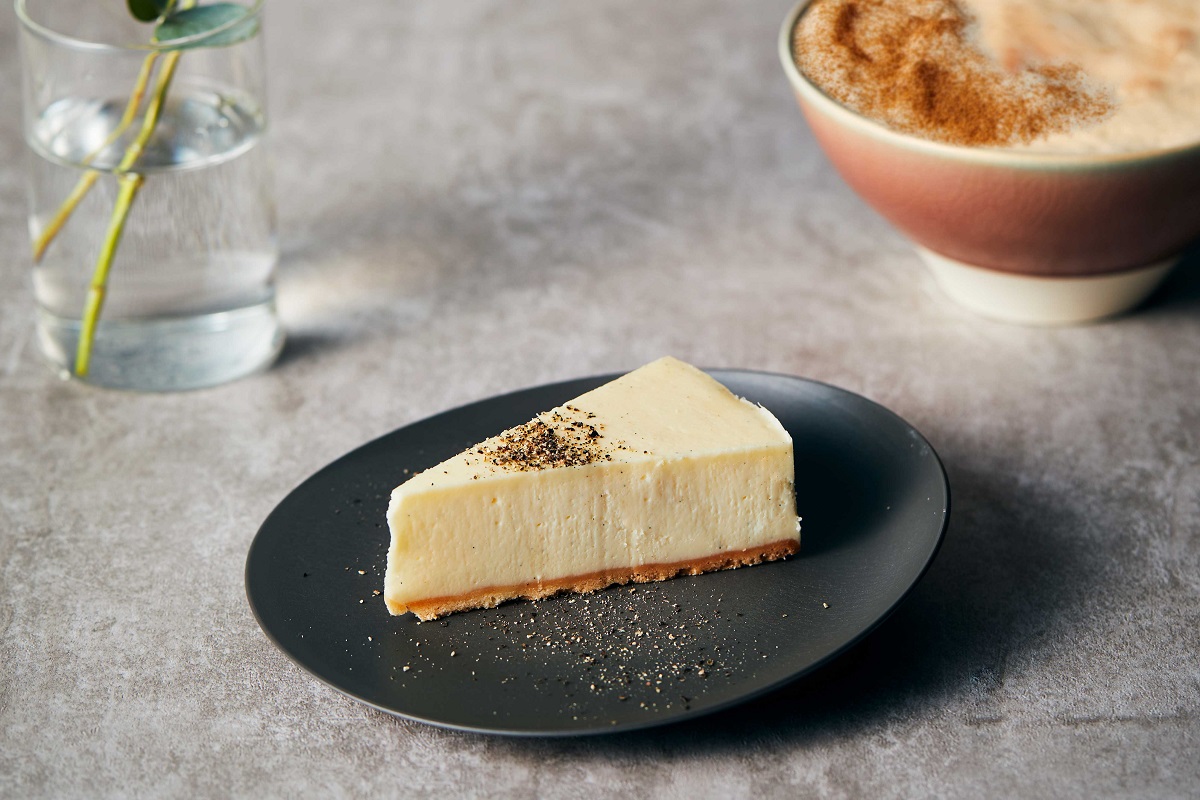 Rich cheesecake topped with black pepper slowly baked in a vessel placed in hot water. With fresh cream from Hokkaido, fragrant cookie dough, and aromatic vanilla seeds, this cheesecake is a unique dessert with a spiced taste.
=======================
* All items include tax.